Critical facilities require close monitoring to address issues before they lead to costly downtime. We offer a range of monitoring solutions that integrate with specific components or watch over your whole facility.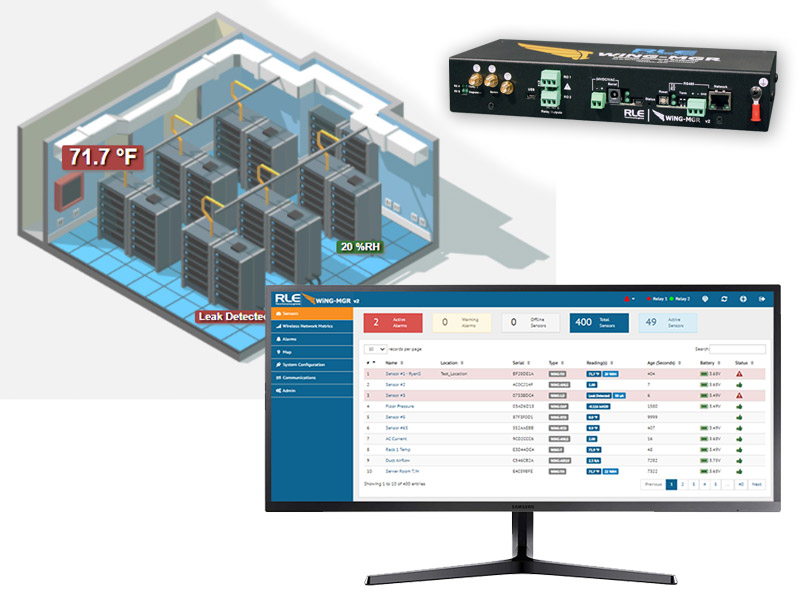 Leak Detection & Facility Monitoring Equipment
Explore our ultra-reliable, cost effective solutions, engineered to protect nearly any critical facility from environmental catastrophes.
Our systems provide facility managers with complete peace of mind against environmental threats such as temperature, humidity, fluid leaks, pressure, airflow, smoke, and much more.
Wired and wireless monitoring solutions are infinitely flexible and vendor and integration neutral – so we can tailor a solution to fit your application.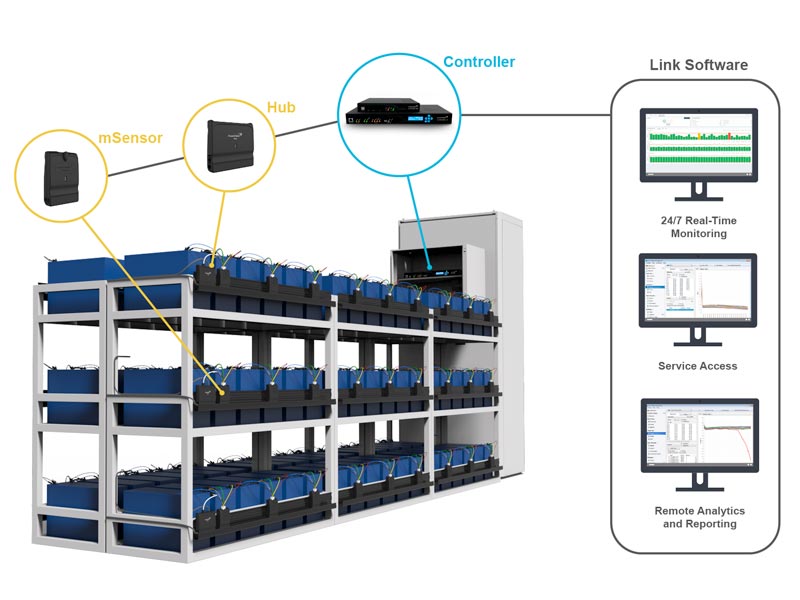 Our patented data center battery monitoring system continuously captures and securely transmits battery performance data.
Suited for both VRLA and wet cell batteries, the system is cost effective and can be easily installed on UPS, generator, DC plant and switchgear battery systems. It is the most comprehensive, cost effective and easy to install system on the market today.