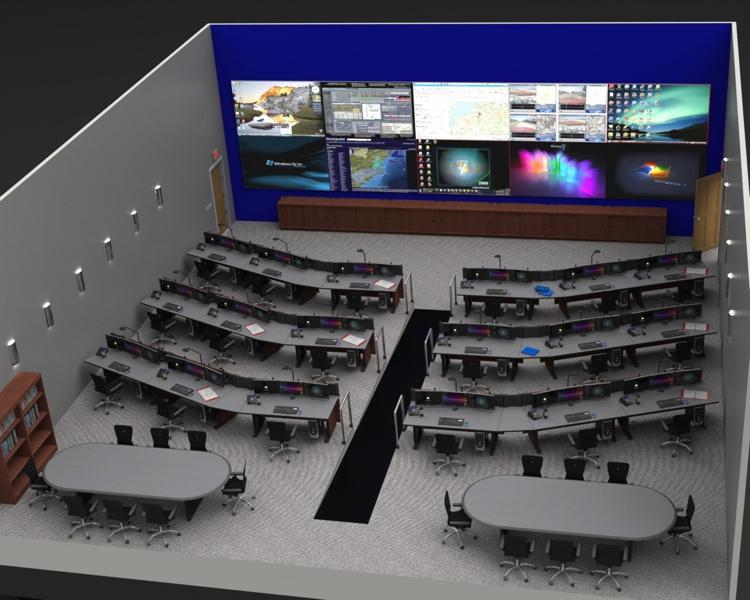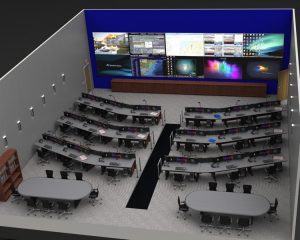 Data Center Resources, LLC, a leading supplier of products and services related to data center power, cooling and monitoring, announces their CommandTech console stations for critical data center and IT spaces. The economical console stations are integrated with power and cable management, modular construction and optional slat wall for mounting LCD monitors.
"The CommandTech console stations incorporate the major features required in the modern network operations center and control room", says Data Center Resources co-founder, Rick Berendes. "Due to the modular design of the consoles, there is a low acquisition cost and we offer seamless, custom color laminate work surfaces".
The CommandTech console has rectangular steel legs with bull nosed glass-filled nylon end caps and offset column, steel support beam and modesty panels. DCR's CommandTech consoles are produced with high quality polyurethane work surface edge nosing, deep work space and modern accessories (CPU holder, keyboard tray, task lights & monitor arms).
The CommandTech console stations can be configured with corner sections to give the user a continuous work surface and with standard modules, they are a snap to install. A wire channel handles a large bundle of power and data cables. A CPU Holder provides complete access to drives and connections. Standard lengths are 36", 48", 60" and 72". Corner modules includes 22.5, 45, 90, reverse 22.5 and reverse 45 degree work surfaces.
"DCR's high quality CommandTech console stations are not only functional and affordable, but are available with a wide range of accessories to meet the needs of the today's IT professionals. We work with every client to create a customizable solution for their specific environment including providing optional ESD work surfaces." says Berendes. Please contact Data Center Resources for product details and pricing.
About Data Center Resources Data Center Resources, LLC is a leader in providing power, cooling and monitoring products and services for the critical data center and IT spaces. The company develops unique, proprietary solutions and also serves as a direct distributor for many of the industry's leading manufacturers. Customers include the Federal government, State and local agencies as well as many of the world's largest corporations.
Press Contact:
Justin Tocco
404-500-3459
justint@DataCenterResources.com
www.datacenterresources.com
www.cool-shield.com