Hot and Cold Aisle Containment (HAC & CAC) Solutions
Data Center Resources provides Hot Aisle Containment Solutions (HAC), Cold Aisle Containment Solutions (CAC), Air Sealing Products and Installation Services for small and large colocation or enterprise data centers.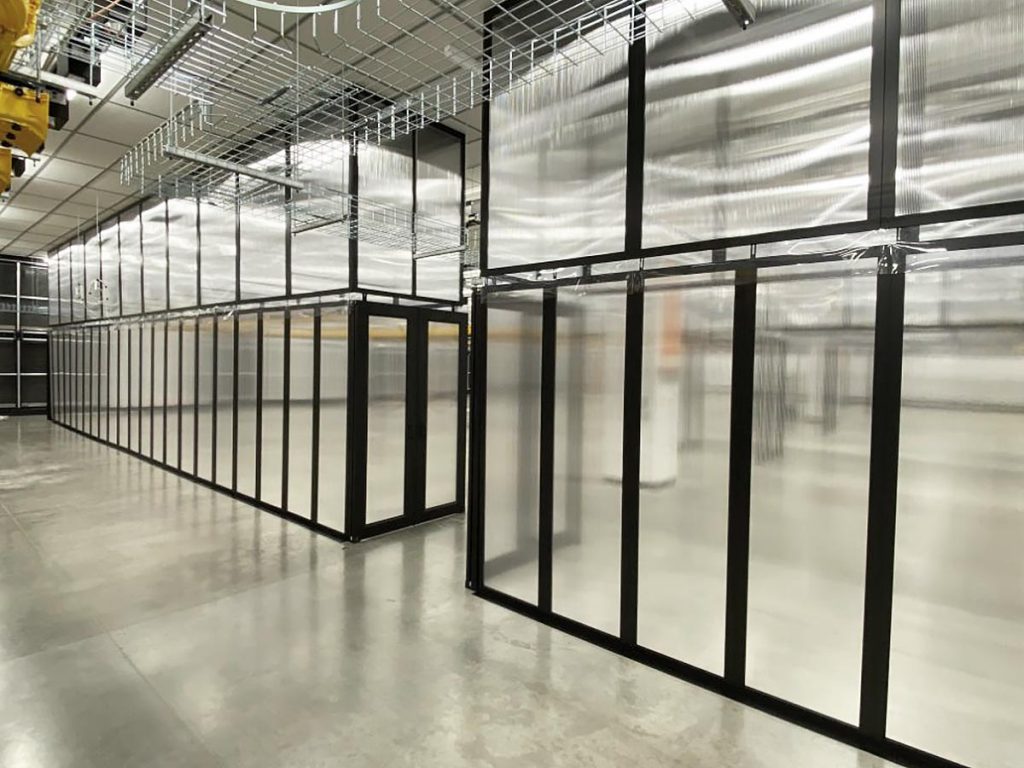 Our hot and cold aisle containment system has evolved over the course of helping hundreds of customers get the most out of their cooling infrastructures. Every containment project is unique and constantly present new challenges. These projects require customized solutions, therefore extending the capabilities of the product line. Our proprietary containment channels are the heart of our system. Each of our profiles consist of a unique combination of threaded and slotted sides to provide a seemingly endless number of applications and configurations. In addition, the design allows for great adaptability in mounting to a HAC or CAC system, the ceiling, strut channel, support beams, cable trays, threaded rod, concrete ceiling or just about anything.