DCR Trusts Cool Shield Aisle Containment for Critical Data Center Projects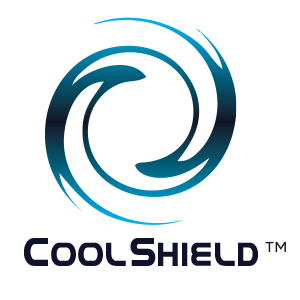 The Cool Shield aisle containment system consists of hundreds of components which have evolved over the course of helping hundreds of customers get the most out of their cooling infrastructures. Every project we have completed has been unique and many have presented new challenges which caused us to design something to extend the capabilities of the product line. The Cool Shield Channel is the heart of the system. The unique combination of threaded and slotted sides allows for it to be configured in seemingly endless ways. In addition, the design has allowed for great adaptability in mounting a HAC or CAC system the ceiling, strut channel, support beams, cable trays, threaded rod, concrete ceiling or just about anything.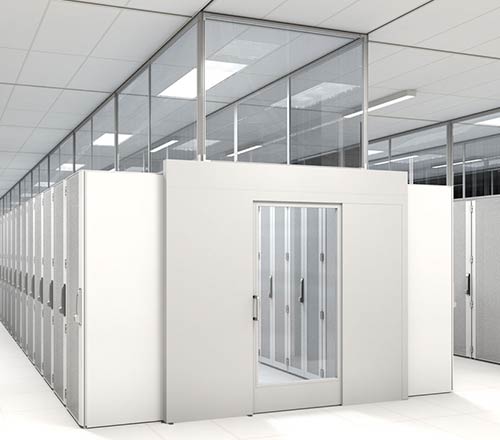 Cool Shield is the most flexible Aisle Containment system.
A variety of flexible strips and solid panels are used with the channel to create the aisle containment barrier. Overlapping flexible strips can be used above server cabinets and in aisle entry ways. ASTM E84 Class A strips are available for compliance with NFPA 75. Solid panels can be used vertically from cabinet to ceiling or across the aisle to form a ceiling. Panels meeting UL94, ASTM E84 Class A and FM 4910 ratings are available.
In addition to the high functionality and custom ability, Cool Shield is extremely cost competitive compared to other aisle containment systems. We contract our designs for our channel extrusions, brackets, gaskets and other accessories to high volume manufacturing firms which keep our costs low.
Cool Shield Aisle Containment Components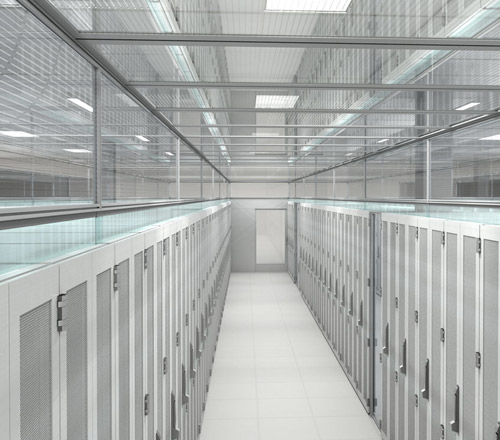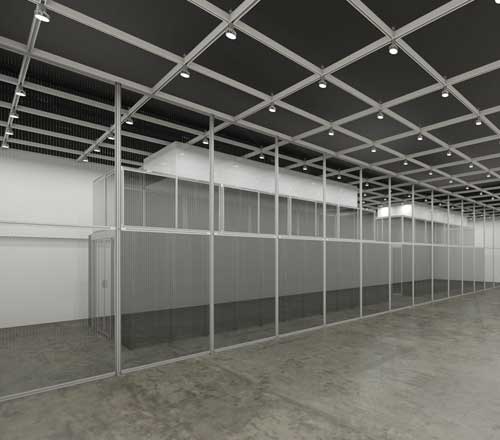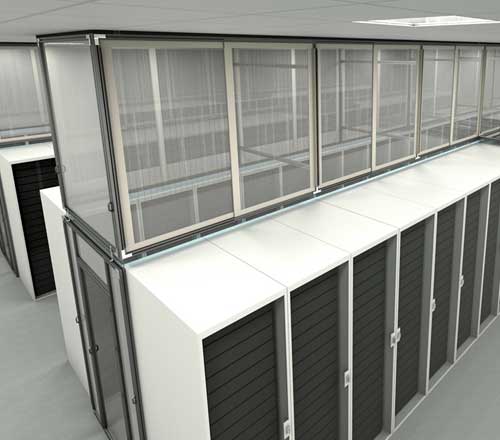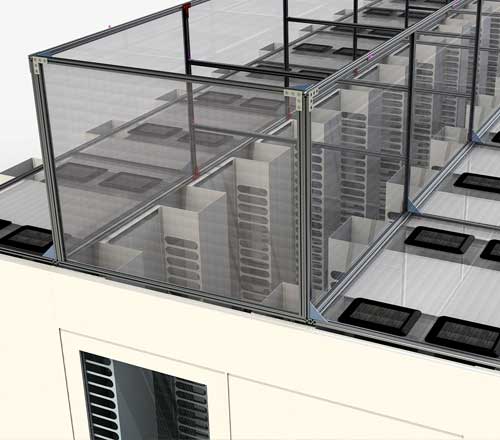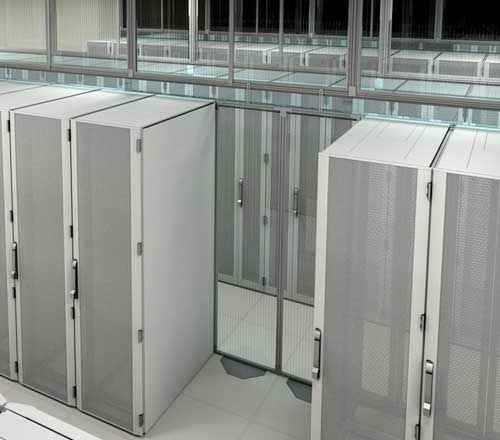 Containment Panel Walls
Clear containment panel walls, full or partial walls, to isolate a cold or hot aisle by filling gaps between or above enclosures.
Sliding Vertical Panels
Cool Shield sliding vertical panels are designed to provide the exceptional sealing capabilities and high aesthetics of a solid panel solution without restricting access to the cables behind the containment panels.
Fixed Vertical Panels
Cool Shield aisle containment fixed vertical panels are a very attractive and efficient method for managing the airflow in hot aisle or cold aisle containment applications.
Barrier Panels
Framed panels keep aisles contained when missing cabinets/rows. Made to size of cabinets, swap out as you add to rows.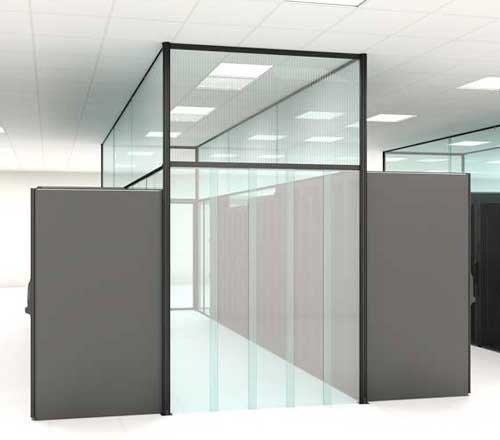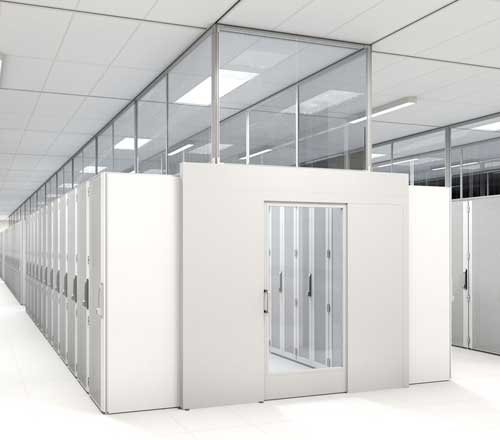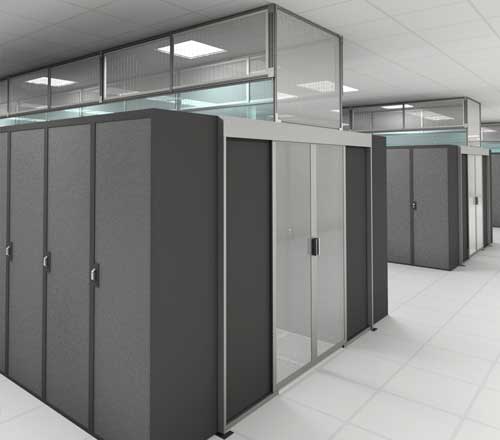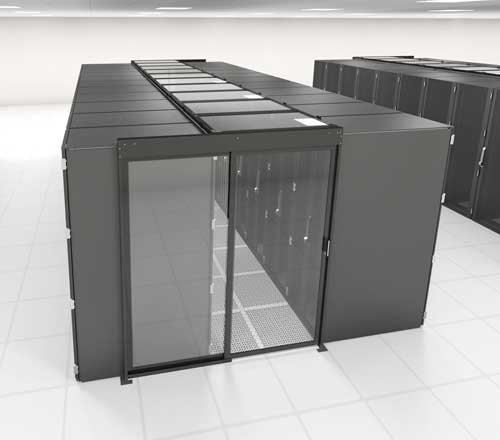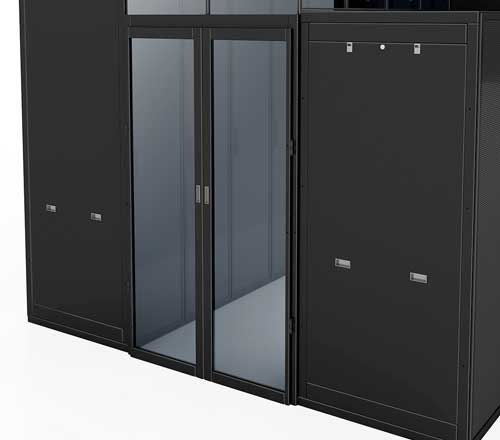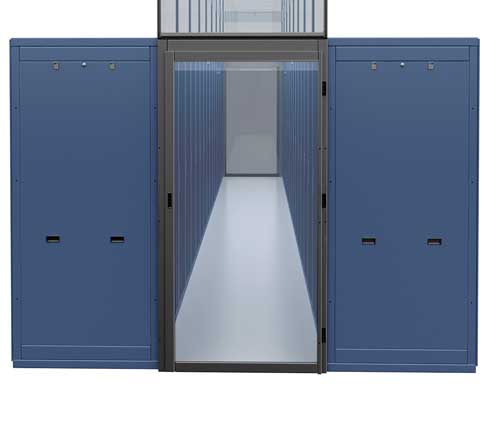 Strip Containment Doors
Overlapping vertical strips provide effective and efficient approach to sealing aisle entry way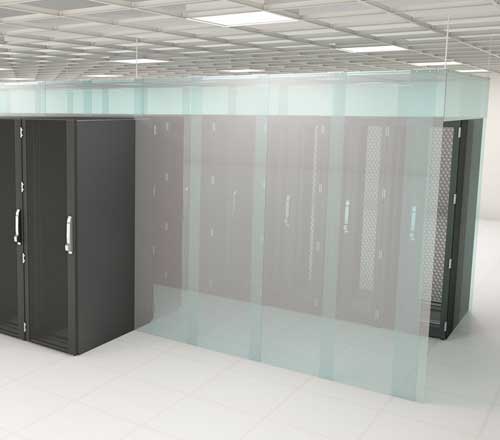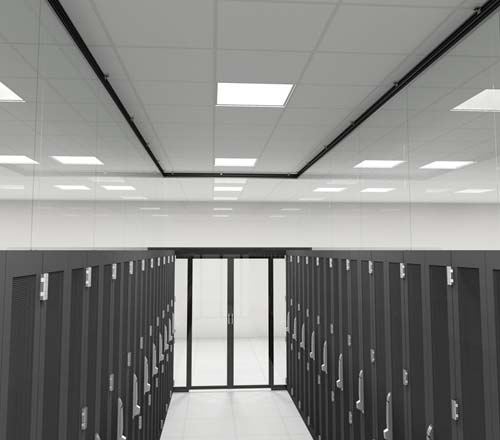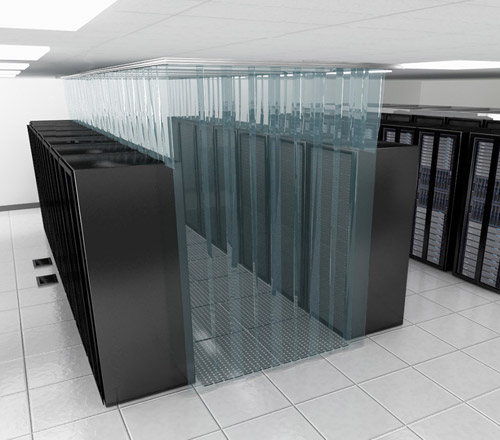 Aisle Containment Flexible Strip Curtains
Vertical Strip Containment
Effective and efficient vertical strip curtains overlap, to separate data center aisle supply and exhaust air.
Containment Strips
Effective and efficient vertical strips overlap, to separate data center aisle supply and exhaust air.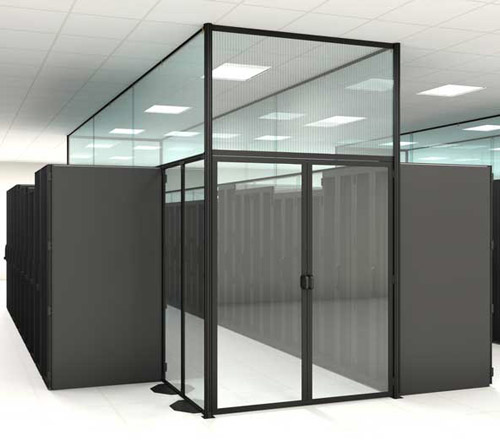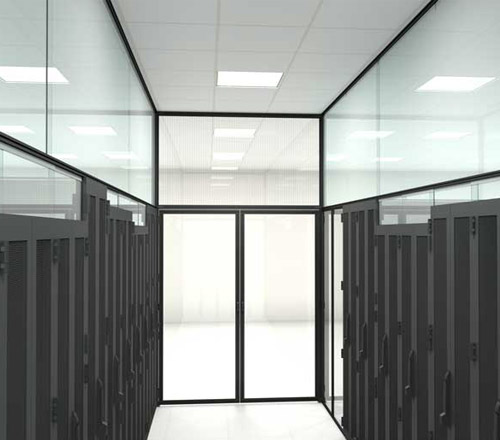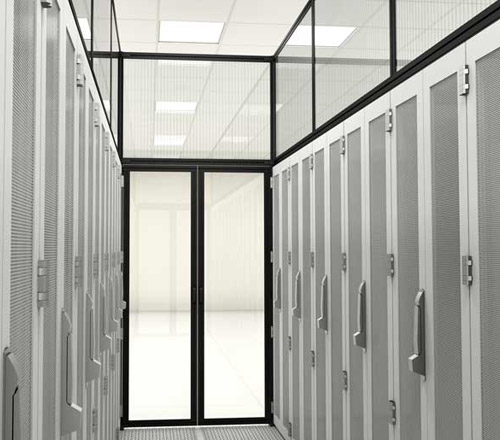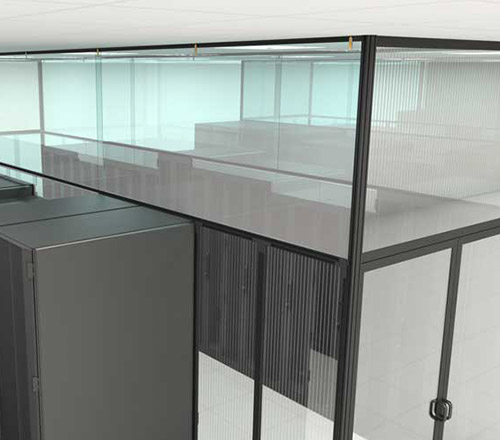 NEW Cool Shield self supported Containment system.
The new self supported containment system from Cool Shield is ideal for installations without existing support from cabinets or an overhead ceiling. The self supported system can be used for hot or cold aisle containment configurations. The cornerstone of the self supported containment system is the heavy-duty Matrix vertical post which attaches the containment frame, doors and cable tray supports. The system can be configured as fixed panel, sliding panel, ceiling panel or flexible strip containment. Posts can also provide vertical support for hinged aisle entry doors.
• Eight-sided aluminum support post with eight threaded channels
• Support feet can be secured to raised or slab floors
• Containment panels and strips meet NFPA 75 standards
• Heavy-duty brackets
• Available in silver, black or custom colors