Defining the Future of Data Center Lighting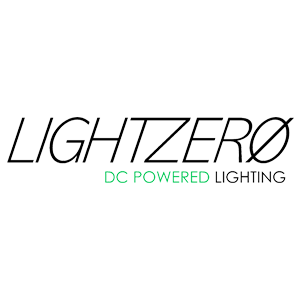 Data Center Lighting That Uses Simplified DC Power
Light Zero enables modular digital architecture utlized by a digital powered gateway to remotely power and control LED fixtures of Cat-6 Cable. PoEzero technology eliminates heavy gauge copper wire, metal conduit and J-boxes from data center lighting installations, reduces installation costs, reduces the carbon footprint of a buildings lighting, decreases HVAC heat load from lighting, removes AC drivers and PoE nodes from fixtures and eliniates RF and EM radiation.
• The lowest carbon footprint of any installed lighting system.
• Reduces heat in the occupied data center space.
• Removes 1280 pounds of embedded carbon materials every 10k sq ft.
• Improves Power Usage Effectiveness.
• Eliminates inneficient AC-DC-AC double conversion.
Simplified Data Center Power
Zero PoE Drivers, Zero PoE Switches, Zero Commissioning, Zero Complexity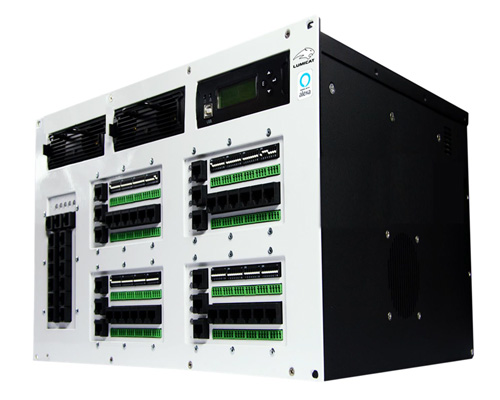 Advanced Data Center Lighting Technology
Eliminates LED Drivers, PoE Nodes, PoE Switches, and all AC power used for lighting from the data center.
Replaces all large gauge wire, J-boxes, metal conduit, wire nuts and metal switch boxes with Cat-6 cable.
Delivers the lowest carbon footprint, highest energy efficiency, most sustainable, highly controllable, and least expensive to install lighting on the planet.
Power – 200 Watts Over Category Cable
Zero PoE Drivers, Zero PoE Switches, Zero Commissioning, Zero Complexity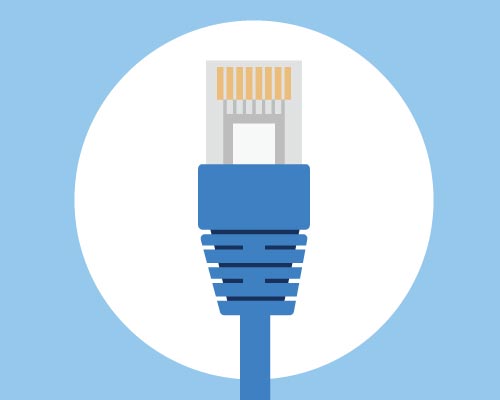 The Most Sustainable Data Center Illumination on the Planet
Efficient, Safe, Sustainable DC Powered LED Lighting
DC Power controls for LED fixtures using UVC sterilization systems
Reduce Materials and Installation Time + Cost
Remove 1280 pounds of embedded carbon from every 10,000 sq. ft of construction while reducing installation time and cost.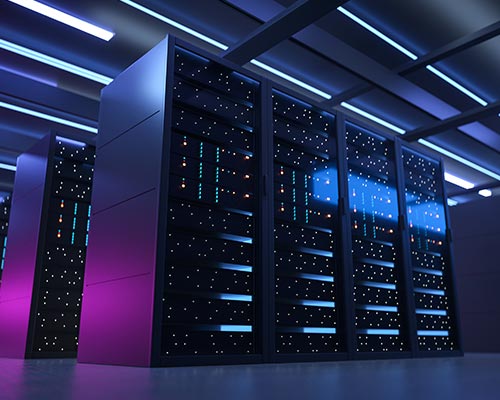 Meets All Data Center Requirements
All while reducing carbon footprint and providing energy and environmental advantages that impact our lives and the future generations.
• Contributes to Energy Incentive Programs for Baseload Reduction.
• Improves Power Usage Effectiveness (PUE).
• Connects to Data Center Infrastructure Management Software (DCIM).
• Modular Technology expands to meet Data Center requirements.
• Operation and control does not require network resources.
• Control of individual lighting zones.
• Eliminates converting AC-DC-AC – innefficient double conversion.
• Can be "directly powered" by solar or battery stored energy – No DC to AC conversion.
• Available to fit ALL GRID SIZES.
Install DC Powered Data Center LED Lighting
Choosing to install DC Powered LED Lighting in your data center is a cost-effective and energy smart solution. We have solutions to meet every budget requirement and our design and installation team is ready to quote your project now. Call us today for your free DC Powered LED Lighting quote.
Request a Free DC Powered LED Lighting Quote
When you request a FREE LED quote, one of our trained lighting specialists will help you determine the best solution for your project and calculate your potential savings vs. legacy LED lighting. We bring expertise to every project, making your needs and goals our own so that your project runs according to plan.