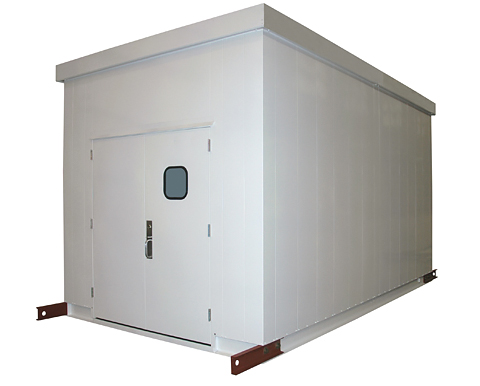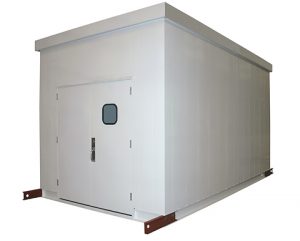 A modular data center is one that is designed to provide a self-contained and mobile environment for sensitive computer electronics. These buildings can be set up outdoors and can protect hardware from harsh external environments such as those in chemical and engineering plants, manufacturing facilities, or mining operations.  As well as a solid steel pod, modular data solutions also include power, cooling systems, lighting, monitoring, UPS protection and fire suppression.  An integrated modular data center can save you costs in many ways including:
It can be up and running in a fraction of the time of a purpose-built data center.
It can be placed exactly where the user needs it, which means it has the ultimate in mobility.
It is a great option for disaster recovery because it can be deployed and set up at the site very rapidly.
It has optimal scalability. The standard design enables manufacturers to easily meet demand and to scale the data center to the users' needs.
Modules can conveniently be replaced as and when they become obsolete, or if the user needs updated technology.
It has a much more efficient density that a traditional data center. A modular data center can feature densities up to 20 kilowatts per cabinet, whereas a static data center is generally around 100 watts per square foot.
Contact us today to find out more about modular data centers. Here at Data Center Resources our team of experts is committed to providing you with cutting edge products and services within the Data Center Market. Since 2002 we have been supplying all our customers with individualized solutions for their data needs and over the years we have formed lasting relationships with our clients. We look forward to providing data solutions for you and your team.