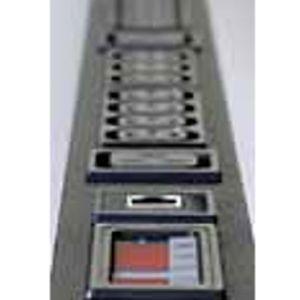 There are a number of situations that can lead to data center outages and this can be expensive for you company. There are steps you can take to make your data center less vulnerable to outages and help you avoid costly downtime. Here are some examples:
When it comes to critical equipment and valuable data, you should only permit qualified professionals access to your data center. Human error is one of the most common causes of downtime.
An annual audit of your facility is essential so that you can detect any potential issues at an early stage and you'll have time to make adjustments.
Organize regular training session to ensure that employees are up-to-date on EPO and emergency procedures.
Make sure that all IT equipment receives regular maintenance check-ups to meet manufacturer specifications.
Label all components in your data center clearly.
Cover all EPO buttons.
Install adequate smoke, water and humidity detection systems.
Be certain that your UPS system is beg enough and has a high enough power rating for your needs.
Reduce the burden of monitoring by ensuring that new tools run optimally.
Shield your servers' real IP addresses to prevent hackers breaking into your system.
Make regular checks on UPS batteries and make sure you always have a minimum of two battery strings for backup.
Here at Data Center Resources, we are dedicated to providing cutting-edge services and products. We have the most up-to-date solutions for today's problems. Our expert team knows exactly what will work for your individual needs. We can provide everything you need to set up or expand your data center including: data center power, data center cooling equipment, modular data center equipment, monitoring solutions, and console furniture. Contact us today and let us help you keep your data center efficient and secure.