Curious about what goes into a "build-to-suit data center"? If your company is considering this option rather than leasing space in an existing data center, you need to know what to expect. 
As a tailor-made facility, a build-to-suit data center caters to your company's needs with meticulous planning and construction. When it comes to designing and erecting such a data center, the process involves intricate collaboration that results in a space aligned precisely with your needs.
Is your company thinking about using this type of command center setup? Here are a few factors that could drive your company to toward a build-to-suit facility:
Customization:
Data centers feature an assortment of variables, including geographical location, dimensions, architecture, resilience, and more. Existing facilities might not adequately address the unique demands of your business.
Rapid Deployment:
Some companies want to have an IT infrastructure in place before their business experiences explosive growth. Opting for a build-to-suit solution might streamline this process compared to starting from scratch.
Capital Expenditure vs. Operational Expenditure:
Instead of investing large amounts of money upfront (capital expenditure or CAPEX), a facility lease can be treated as an operational expense (OPEX).
Expertise:
Unless constructing critical facilities falls within your company's primary expertise, data center providers have specialized knowledge in this field. Often, it's smart to let the professionals deliver the solution.
Benefits of a Custom-Built Data Center
Choosing to pursue a tailor-made data center offers advantages akin to having a private and dedicated facility, all while minimizing upfront and ongoing costs. By working with a data center provider to construct your site, you offload construction expenses. Subsequently, the provider becomes the owner of the facility, while your company leases and utilizes it as though it were your exclusive data center. Also, data center providers often manage day-to-day operations, including security and maintenance personnel.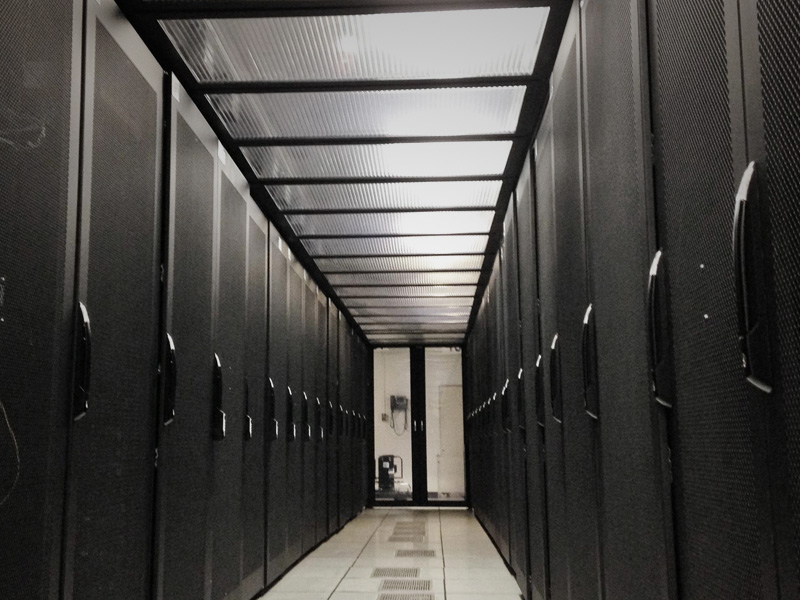 Key Aspects to Factor into the Blueprint of a Tailored Data Center
When designing a custom-made control room, you'll collaborate with the data center provider to figure out your facility requirements. While it involves all-hands-on-deck cooperation, this process makes sure the facility is purpose-built to meet your business's demands.
Below is a series of fundamental questions to consider when outlining a tailor-made data center.
1. Establishing Purpose
Are you building this facility to do any of the following?
Host mission-critical IT servers

Support backup data storage 

Offer public or hybrid cloud services

Enhance social media and e-commerce

Handle high-security financial transactions

Cater to high-performance computing (HPC) and large-scale data applications? 
Your ultimate goal will impact other decisions, including aspects such as IT power requisites and security protocols.
2. Selecting Location
For some companies, accessibility is essential, making the facility conveniently reachable from business sites that utilize the servers. On the other hand, some businesses are happy with a network operations center in another state as long as there's a nearby airport to support personnel travel for server oversight. Plus, specific regions might offer enticing sales or property tax incentives.
3. Physical Configuration
When considering structural design for a command center, companies should factor in the physical site as well as the risk of natural disasters. The size of the building will be influenced by the total critical power and the design density of the IT infrastructure.
4. Assessing Electrical Capacity
Determining the size and electrical capacity of your built-to-suit data center involves complex planning when it comes to capacity. Anticipate (1) your initial IT footprint's dimensions, (2) the projected number of IT servers to be incorporated over the next 5-10 years, and (3) the necessary space, power, and cooling to accommodate the growth of your IT footprint within the facility.
Modern data centers typically stick to a design density of 150 watts per square foot, providing 150 watts of power per square foot within the data hall. However, with more and more power requirements for robust IT infrastructure, many companies seek higher power densities, such as 225 watts per square foot.
The density you choose impacts the building's size; lower density results in a larger footprint, while higher density reduces the footprint's size.
5. Cooling Strategies
Collectively, electrical capacity and a data center's geographical location impact the cooling scheme of your facility. The primary objective is to create an energy-efficient setup with a low PUE (Power Usage Effectiveness).
6. Ensuring Redundancy
Your company's approach to electrical and mechanical redundancy relies on how much IT infrastructure you want to keep functional during a power outage. A built-to-suit data center can integrate diverse redundancy elements, encompassing dual power sources from separate utilities, paired UPS systems, backup generators, reserve cooling units, and more. Plus, facility redundancy significantly contributes to "Uptime" – the continuous operation of servers. The data center industry classifies "Uptime" into Tiers: Tier I = 99.671% Uptime; Tier II = 99.749% Uptime; Tier III = 99.982% Uptime; Tier IV = 99.995% Uptime.
Contact Data Center Resources
For more information or to receive a quick quote on data center optimization, Data Center Resources today.
Contact Information:
866-740-2121
info@datacenterresources.com