Why Cooling Matters
In a world that revolves around data and technology more and more, efficient cooling solutions for data centers will become more essential. As the facilities grow to accommodate these complex machines, traditional cooling methods won't be able to provide sufficient temperature control. Enter, advanced cooling solutions, including CRAC hoods, high-flow floor tiles, and blanking panels. These work to optimize airflow, reduce hot spots, and increase energy efficiency, which ensures that the data centers operate at peak performance with minimal cost and environmental impact. 
CRAC Hoods
What are CRAC Hoods?
An acronym for Computer Room Air Conditioning, CRAC hoods are air distribution units designed to work in conjunction with CRAC units. They direct the conditioned air to where it's needed the most—toward the servers, which not only maximizes the cooling process but also effectively maintains the optimal temperature within the data center.
The Role of CRAC Hoods in Traditional Cooling Systems
In most air-based cooling systems, CRAC units often work in parallel with raised floors. The CRAC units pump conditioned air into the raised floor space, which then directs the air upward through perforated tiles. Overall, CRAC hoods improve this process by funneling the air more effectively, limiting the chances of hot spots, and ensuring a more uniform distribution of cool air.
Advantages of Using CRAC Hoods
Energy Efficiency: By being able to direct the airflow more precisely, CRAC hoods can significantly reduce the amount of energy needed to maintain optimal temperatures.

Cost Savings: Over time, improved energy efficiency equals lower operational costs, which saves you money. 

Enhanced Performance: Better air distribution reduces the likelihood of servers and hardware overheating, which improves performance and durability.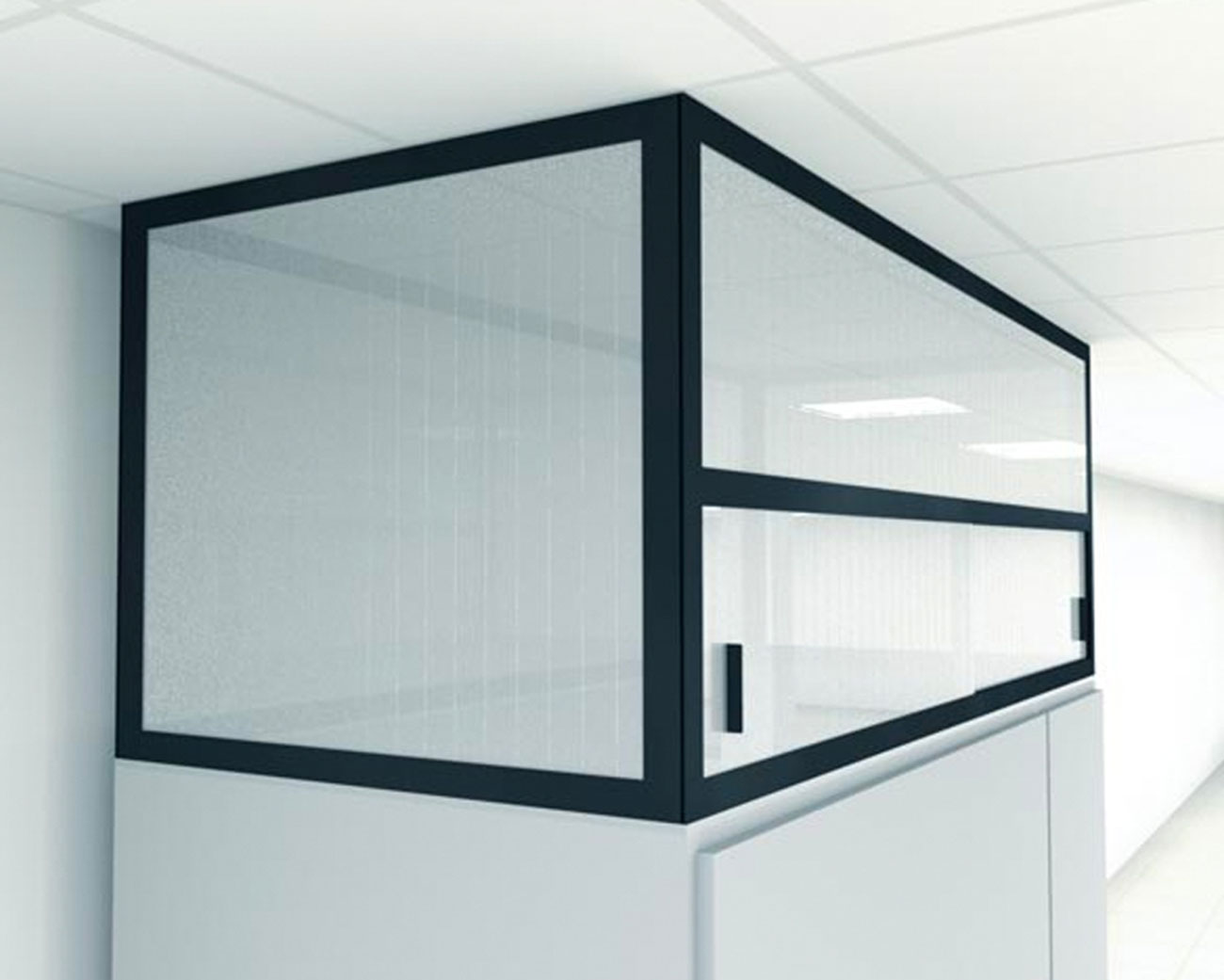 High-Flow Floor Tiles: Optimizing Airflow in Data Centers
What are High-Flow Floor Tiles?
High-Flow floor tiles offer a specialized type of perforated floor tile designed to improve airflow in data centers. Unlike most perforated tiles, these are engineered to support a greater volume of air, which demonstrates the importance of under-floor cooling systems.
The Role in Air-Based Cooling Systems
In most air-based cooling systems, Computer Room Air Conditioning (CRAC) units push conditioned air into a raised floor plenum, and then the air rises through perforated tiles to cool the servers above. What makes High-flow floor tiles unique is that they allow for more efficient and targeted air distribution, reducing the possibility of hot spots and ensuring that servers receive enough cooling.
Advantages of Using High-Flow Floor Tiles
Advanced Airflow:

These tiles maximize air distribution, which leads to more efficient cooling.

Energy Performance:

By increasing airflow, High-flow floor tiles reduce the amount of energy required to maintain favorable temperatures, leading to cost efficiency.

Adaptability:

When strategically placed, these tiles offer greater flexibility in managing hot spots.
Blanking Panels: A Simple Yet Effective Cooling Solution in Data Centers
What are Blanking Panels?
Also known as filler panels, blanking panels are flat metal or plastic pieces installed in empty rack spaces within a server rack. While these components may seem trivial, they play a crucial role in effective data center cooling. By isolating unused rack space, they prevent the mixing of hot and cold air and improve the efficiency of the cooling system.
The Role in Rack-Based Cooling Systems
In rack-based cooling systems, cold air typically moves toward the front of the server racks, while hot air releases through the back. Without blanking panels, the cold air and hot air can easily mix, which causes reduced cooling system efficiency. Blanking panels work as barriers to maintain a clear path for the cold air to flow through the servers, making sure that the cooling system operates at peak performance.
Advantages of Using Blanking Panels
Improved Airflow:

By preventing cool and hot air from mixing, blanking panels ensure optimal performance, which leads to lower operational costs.

Easy Installation:

Blanking panels offer a huge advantage: simple installation. As a flexible solution for data center needs, blanking panels can be added or removed as necessary.

Cost-Effectiveness:

More inexpensive than most cooling solutions, blanking panels offer a cost-effective way to improve cooling efficiency in your data center.
Conclusion
As data centers continue to become more complex with more powerful hardware, the need for effective cooling solutions will grow more critical. Choosing the right cooling solution requires a deep understanding of what your data center needs to operate. By applying these technologies and best practices, data center operators will not only be well-equipped to meet the cooling challenges of today but of tomorrow and beyond. 
Would you like more info on hot or cold aisle containment solutions or to receive a quick quote? Contact Data Center Resources today.
Contact Information:
866.740.2121
info@datacenterresources.com