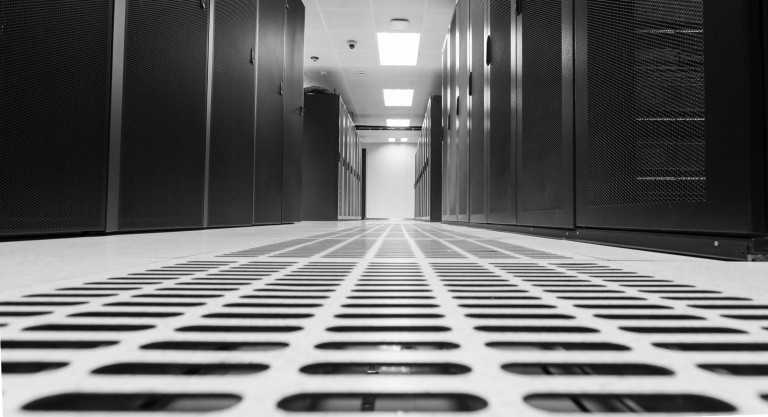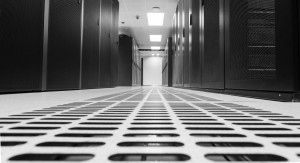 Preparing or renovating a server room? It's easy to get caught up in the details or arranging and wiring the equipment itself, but don't forget that the room's construction can play a big part in the health and upkeep of your servers. Take a look at some of the typical data center flooring options to determine what is the right fit for your server room:  
Vinyl
Vinyl flooring can be crafted with either static dissipative or static conductive properties– both excellent options to protect your equipment. Note, however, that even with these qualities, vinyl cannot prevent static buildup alone – it requires your server room personnel to don special dissipative footwear.
Rubber
Much like vinyl, rubber flooring is a great way to ground your room and avoid complications from static electricity. Conductive rubber has the advantage of functioning perfectly well with standard footwear, giving it a potential edge over vinyl. Note, though, that the initial cost of installation may be higher.
Concrete
Excellent at dissipating heat and without any fear of static buildup, concrete is a great fit for nearly any server room – especially if you are constructing a new one from the ground up. It's also rather inexpensive, quite durable, and easy to clean. Note that concrete will shed a bit of dust, which may need to be removed from equipment from time to time An anti-static mat can be placed on any of the above floors for additional protection against rogue electricity. Consider as well the possibility of a raised floor. Though these can be pricy, and may be overkill for smaller server rooms, large data centers will benefit from the cooling effect of air flowing underneath the equipment, as well as the additional protection against unforeseen calamities like water leaks in the room.
Special Note: Carpets
Carpeting can be a very dangerous pick for server rooms, owing primarily to its potential for static electricity and generation of heat sink-clogging lint. Not only are carpets hazardous to the electronics directly, they're at a greatly increased risk of catching fire in the event of catastrophic equipment failure when compared to other flooring options. If your current server room is carpeted and removing it is not an option at this time, it's highly recommended that you at least cover the floor in anti-static lining in the short term.
For more information on preparing and maintaining server rooms, visit Data Center Resources today.