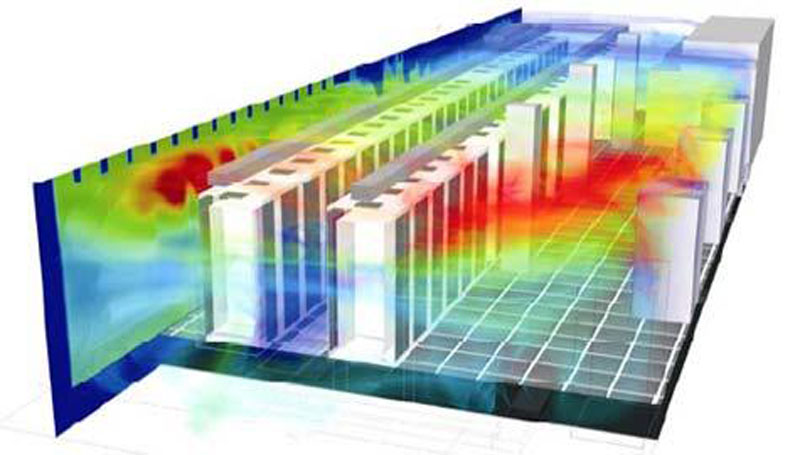 If they're not identified quickly, data center cooling issues lead to equipment failure and system downtime. Cooling issues arise when the temperature at the air input to the server equipment is higher than 27 degrees Celsius or below 5.5 degrees Celsius Dew Point. Here are some tips to identifying cooling issues before it's too late.
What Causes Data Center Cooling Issues?
Insufficient cool air: One of the main reason cooling issues arise is that there is not enough cold air being sent to the cold aisle. This causes the servers at the bottom of the enclosures to consumer the cold air. The fans in the upper servers are drawing in air from the server room, which, at that level, is mainly hot exhaust air recirculating through the aisles.
Insufficient airflow through racks: If your racks have solid fronts they will only permit a very slow heat transfer. This means interior temperatures can exceed 40 degrees Celsius. This can be prevented by using racks with perforated skins which will allow free air movement.
Uneven air flow: Uneven cooling throughout the server room is a common problem that is getting worse due to taller racks, more equipment in each individual rack and high power consumption. The best way to avoid this problem is to implement at hot aisle/cold aisle configuration and add in-row cooling if necessary in hotspots.
Since 2002, our expert team at Data Center Resources has been using their combined 20+ years of data center experience and knowledge to provide the latest technical infrastructure solutions.  We are committed to using our extensive knowledge of the latest data center solutions to help you keep your data center secure and up to date. Contact us today and let's get together to discuss your company's data center needs.