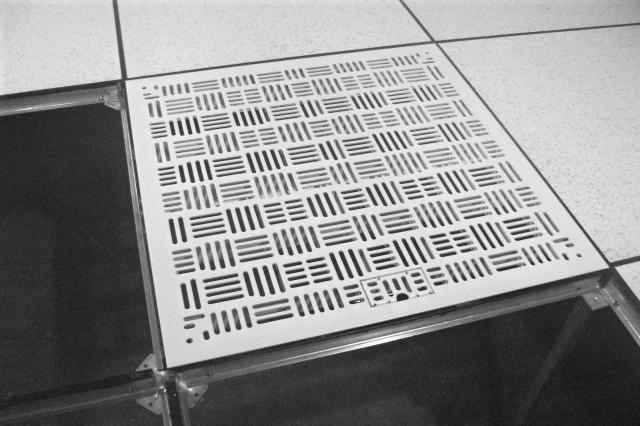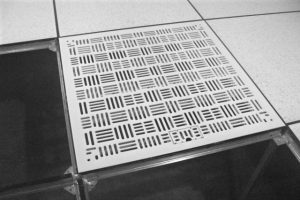 Data Center Resources, LLC, a leading provider of innovative power, cooling and monitoring solutions for the critical data center market, announced highly efficient Hi-Flow Air Floor Tile. DCR's perforated floor tiles are designed to provide maximum CFM to cool high density racks and hot spots.
"Our airflow tiles are designed to fit all known raised floor systems and more than doubles the standard airflow delivery", says Data Center Resources Engineering Manager, Kevin Macomber. "DCR's competitively priced and high-quality Hi-flow Air Floor Tiles are produced using the latest technologies including the new Quick Corner design which utilizes patented adjustable Leveling Blocks."
The tiles are available with a number of options to include a quad damper that closes off the tile in 25% increments. For areas where air is restricted, an adjustable scoop can pull the maximum available air from the floor. And depending on the floor type, a variety of levelling blocks assure a perfect height match to your existing steel panel access floor.
DCR's Hi-Flow Air Floor Tiles are heavy duty 24" x 24" perforated steel panels that can adapt into virtually every access floor system ever made. The high perforation pattern delivers over TWICE the cold air flow of standard perforated panels while maintaining the strength to support the same static load of the leading raised floor systems. A self-retracting, easy-lift handle is built into every Hi-Flow tile, making it the simplest panel to lift and manage. One finger lifts the handle allowing convenient removal of the grate.
"DCR's Hi-Flow Air Floor Tiles are a viable solution for many IT server rooms and data centers and because no special hardware is required, the tiles are very easy and quick to install", says Macomber. Contact Data Center Resources for pricing, models and availability.
About Data Center Resources Data Center Resources, LLC is a leader in providing power, cooling and monitoring products and services for the critical data center and IT spaces. The company develops unique, proprietary solutions and also serves as a direct distributor for many of the industry's leading manufacturers. Customers include the Federal government, State and local agencies as well as many of the world's largest corporations.
Press Contact:
Justin Tocco
404-500-3459
justint@DataCenterResources.com
www.datacenterresources.com
www.cool-shield.com