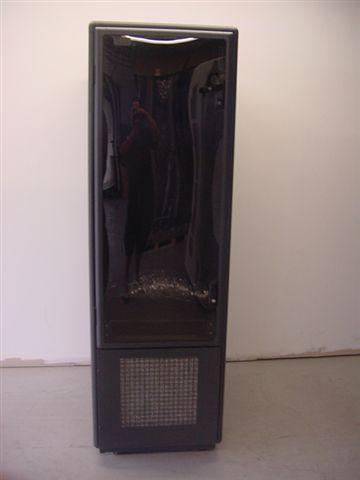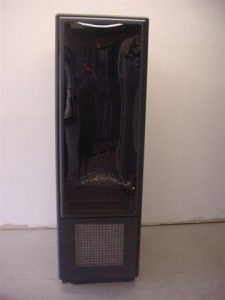 Data Center Resources, LLC, a leading supplier of products and services related to data center power, cooling and monitoring, announces their Air Conditioned Enclosures (ACE) for critical data center and IT spaces. The advanced air conditioned enclosures are specifically designed to completely control internal temperature and are generally for locations that do not have room air-conditioning or constant air-conditioning.
"ACE is available in three configurations maximizing the performance required for equipment loads", says Data Center Resources co-founder, Rick Berendes. "Our ACE product can be located in a closet or spaces like a basement or warehouse that do not have air-conditioning or where the AC gets turned off on the weekends making it a viable solution for IT managers."
Our enclosures require no plumbing and have an internal closed loop cooling system and the air that is used to cool the condensers is the ambient room air and is exhausted back into the room unless ducting is set up to exhaust the hot air out of the room. An optional AC system can be added or enclosures can be ganged together to increase capacity and redundancy. As well, an optional integrated IP environmental monitoring device can be used to provide user defined alerts.
DCR's ACE cooling cabinets have a welded aluminum frame with casters, levelers and 3 sets of EIA rails. It is comprised of a full sealed enclosure assembly utilizing earth-friendly refrigerant; ducting boots for wall or ceiling exhaust; and integrated malfunction switch with a variety of customer provided alarms. ACE units eliminate the need of adding cold room aisle containment into a space.
"DCR's high quality Air Conditioned Enclosures (ACE) are a practical solution when HVAC and budget must be taken into account. To complete the integration, we work with every client to determine their BTU needs, height and width restrictions, power and UPS needs." says Berendes. Please contact Data Center Resources for product details and pricing.
About Data Center Resources Data Center Resources, LLC is a leader in providing power, cooling and monitoring products and services for the critical data center and IT spaces. The company develops unique, proprietary solutions and also serves as a direct distributor for many of the industry's leading manufacturers. Customers include the Federal government, State and local agencies as well as many of the world's largest corporations.
Press Contact:
Justin Tocco
404-500-3459
justint@DataCenterResources.com
www.datacenterresources.com
www.cool-shield.com